Towns across NSW will have dilapidated police stations decommissioned and replaced with prefabricated builds this year. Read where they are going.
One-size fits all prefabricated police stations will continue to be rolled out this year as part of a statewide program to upgrade dilapidated digs for the NSW front line.
A total of 15 towns throughout NSW have either received, or are in line to receive, new modular-style police buildings, which have been constructed off-site under a government contract with Victorian manufacturer, Modscape.
The buildings are being constructed under controlled factory conditions, using the same materials and design which are in line with the codes and standards used for conventionally-built facilities.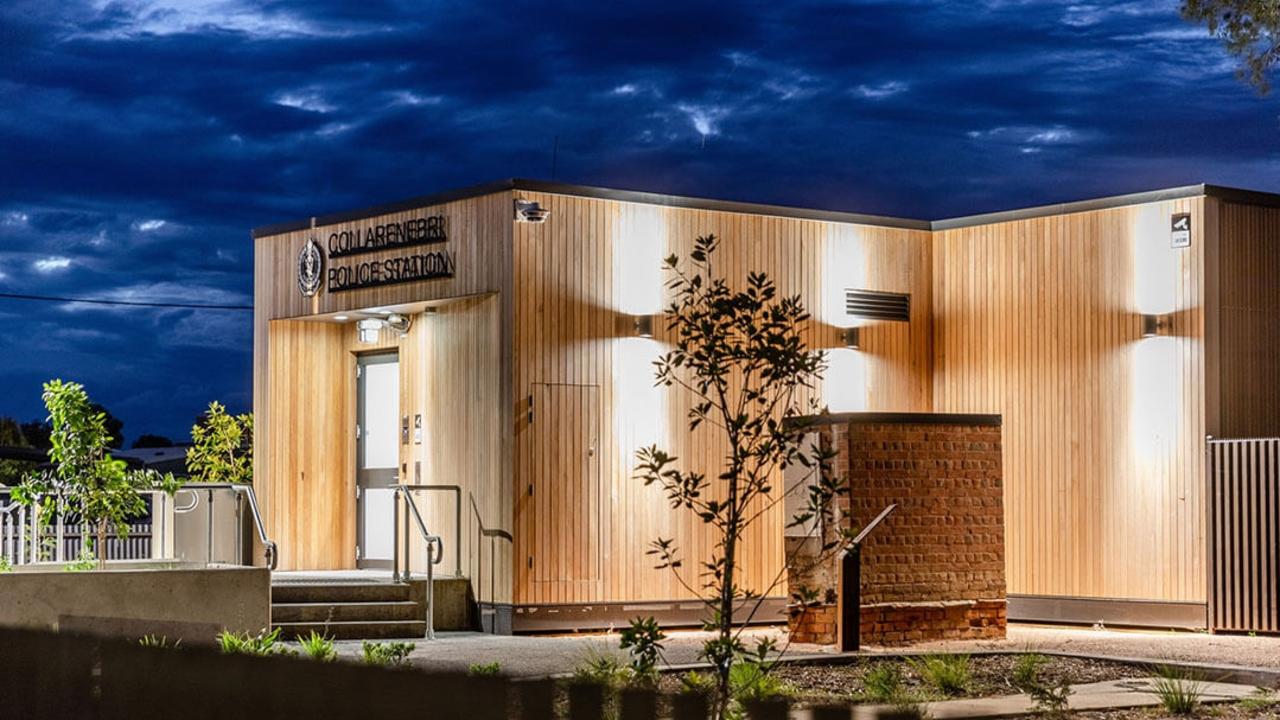 Collarenebri's Prefabricated police station. 15 are being delivered to regional towns across NSW. Pic Modscape
The first station delivered under the program was Karuah, which received a $1 million build under the 2018-19 Capital Works program.
A further 14 stations were then announced as part of a $16 million Regional Small Police Stations program budgeted in the 2018-19 Infrastructure Statement Budget Paper.
The Mid-North Coast News understands about nine stations have now been delivered, with five more due to be installed by June.
The locations listed for installation include; Adelong, Bonalbo, Braidwood, Condobolin, Culburra, Helensburgh, Karuah, Laurieton, Lemon Tree Passage, South West Rocks, Tathra, Tea Gardens, and Tullamore.
Each of the stations follow similar design templates and aesthetics, creating a uniform architectural branding for the state's police force.
Silvertop ash timber panelling and battens clad the façade of the stations, combining with an understated recessed entry point for a sophisticated and minimal appearance.
The sites are part of a $16 million small police stations program announcement by the state government. Pic Modscape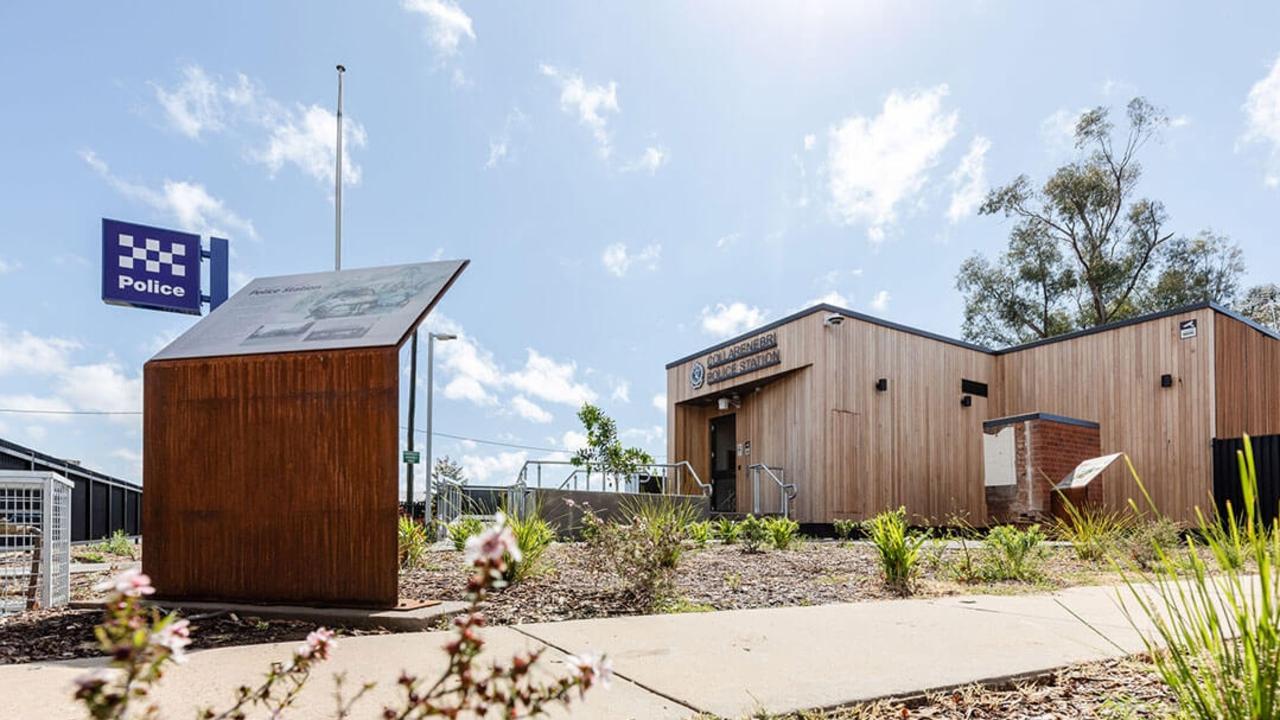 Some sites have significant heritage value attached, which are being factored into the design and installation. Pic Modscape
A NSW Police spokesman said the new modules are fabricated to meet current and future police operation requirements.
"It is a robust, simple design using durable materials," the spokesman said.
"Each module is fabricated to suit a standard accommodation and functional requirement designed for current and future operational use.
"Consultation with operational management is undertaken to determine specific requirements for the command or district to meet service levels.
"The use of modular construction methodology minimises interruption to operational policing, with on-site activities completed in a fraction of the time."
One of the locations identified for a new station was South West Rocks. The station has been built, however the site is currently being prepared for instalment at its new, purpose-made site along Memorial Ave.
The South West Rocks Police Station will be installed in June. Pic Supplied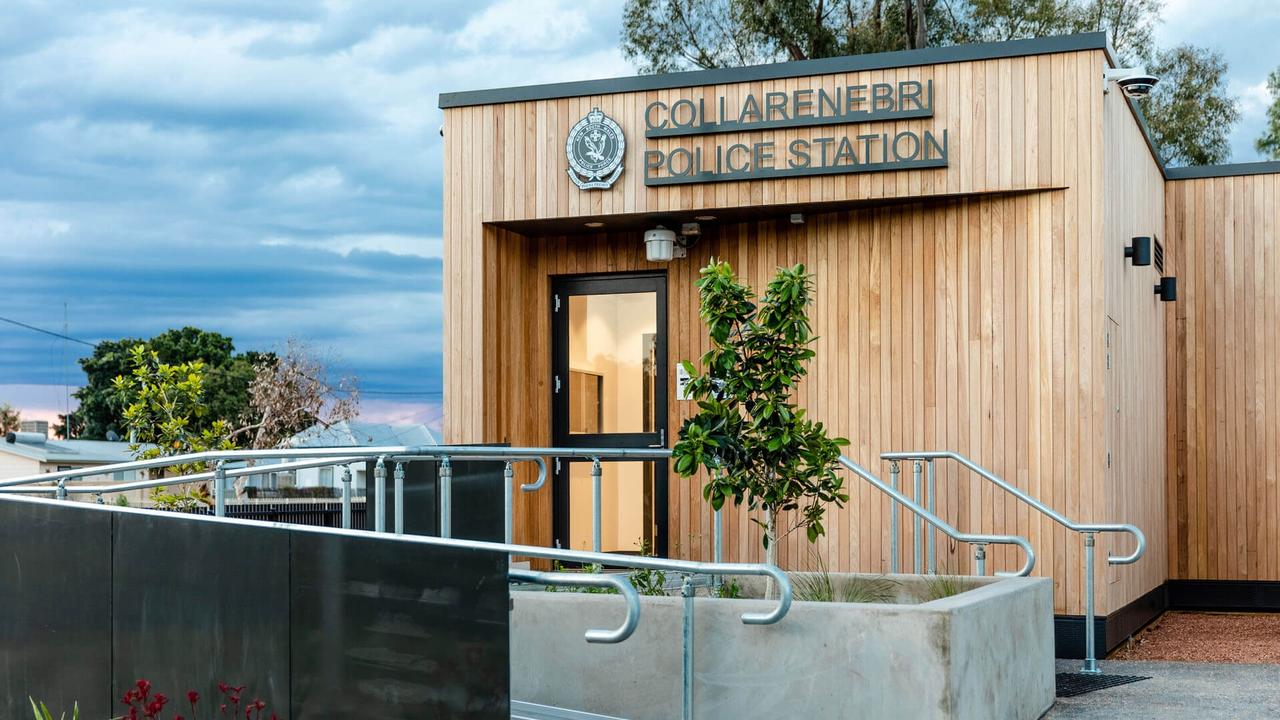 Collarenebri's prefabricated police station. 15 are being delivered to regional towns across NSW. Pic Modscape
The current police premises at 3 Ocean Rd will revert to Property NSW once the building has been decommissioned.
There is no confirmation yet as to what the government will do with that site.
NSW Police Association representative Ian Allwood said he was happy to see the State Government investing in modern facilities, however said it was too early to tell whether they would meet the fit-for-purpose requirements needed by police.
"There wasn't any real consultation with us [police] when they were put in or commissioned, but for us now it's a watching brief and we're waiting to see what happens and how they turn out," he said.
"I don't really like to kick the government too much when they're giving us stuff, it just would have been nice to be consulted."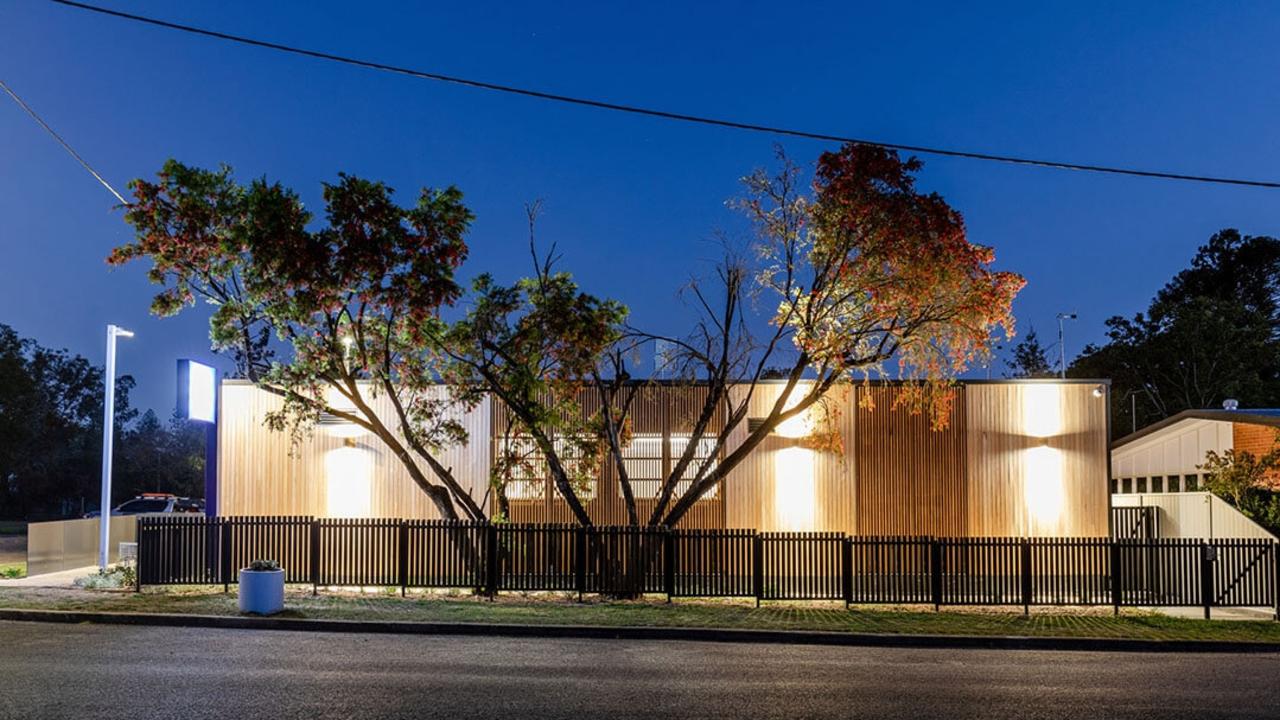 Prefabricated police stations are being delivered to regional towns across NSW. Pic Modscape
He has inspected the current Tea Gardens station, conceding that the design was suited to a smaller, coastal town setting with limited resources.
Manufacturers Modscape said the buildings are built with strict security requirements, from anti-jump screens and specially integrated fixed furniture down to custom joinery.
"The design of the buildings incorporates lockable operable screens for both privacy and security, allowing them to be completely and seamlessly locked down when unoccupied," Modscape state on its website.
"Solar panels cover the buildings' entire roofs, taking the majority of the facility's electricity use off-grid."
While major design considerations remained uniform across all stations, each site also considers its heritage, history and culture.
Modscape said it took just 10 weeks to build the first four stations, 'providing NSW regional police force with high-quality facilities in record time,' it said.