Police WhatsApp group fallout continues
The fallout from an unsavoury WhatsApp chat group that cost two police officers their careers and embarrassed everyone else goes on.
Leading Senior Constable Calvin Dunne lost a bid in the Industrial Relations Commission last week to get his job back after he was fired from the cops over his involvement in the racist and sexist message chain in 2017.
There were at least nine officers from Botany Bay Police Station involved in the chat but two, including Dunne, who formed the group, were sacked.
One officer who fired off some vulgar comments in the chat, Constable Jordan Crotty was not sacked and is back working on full duties at South Sydney Police Area Command (formerly Botany Bay).
Aside from sarcastic comments about rape, documents tendered to the commission showed Constable Crotty joked about "loading up" charges on a man arrested in Mascot in 2017.
The man is suing NSW Police after he was convicted on the charges and spent time in prison. The convictions were quashed on appeal. That civil matter is expected to go to trial later this year.
It is understood Constable Jenna Harper, who the Industrial Relations Commission identified as another officer involved in the chat, was transferred to Eastern Suburbs Police Area Command.
THE CONTENDERS
Two highly coveted jobs in the NSW Police Force are up for grabs and there are no shortage of worthy contenders.
Interviews for two deputy commissioner positions are scheduled for Tuesday, with a handful of experienced applicants making the cut.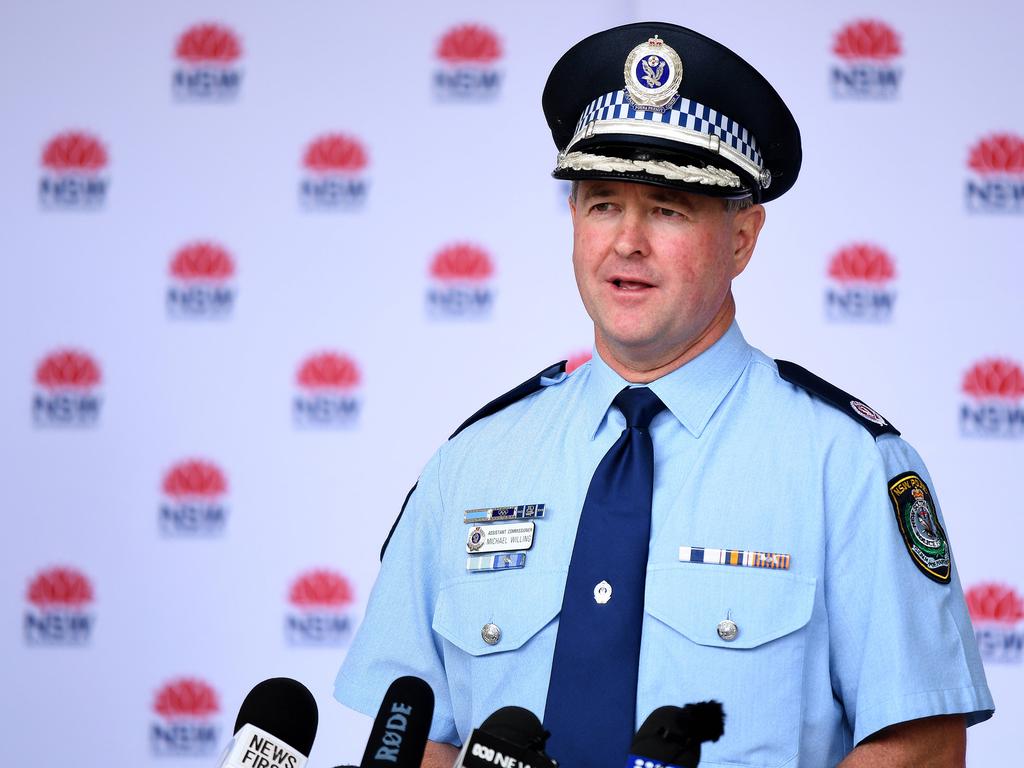 Assistant Commissioner Mick Willing has a policing career spanning more than 30 years. Picture: NCA NewsWire/Bianca De Marchi
The frontrunners are Assistant Commissioner Mick Willing, who has accumulated a breadth of experience from country policing in Dubbo to the longest-serving boss of the NSW Homicide Squad over his 30-plus years as a cop.
He is currently in charge of the Central Metropolitan Region, but has often sidestepped into other leadership roles, including spearheading the state's bushfire recovery effort.
The odds are also in favour of Assistant Commissioner Karen Webb, who would bring not only a wealth of operational experience but some much-needed female representation to the top brass.
Ms Webb is currently the boss of the Traffic and Highway Patrol (the first female to fill the role) with previous stints as the head of the surveillance branch and Deputy State Emergency Operations Controller during the bushfires and pandemic.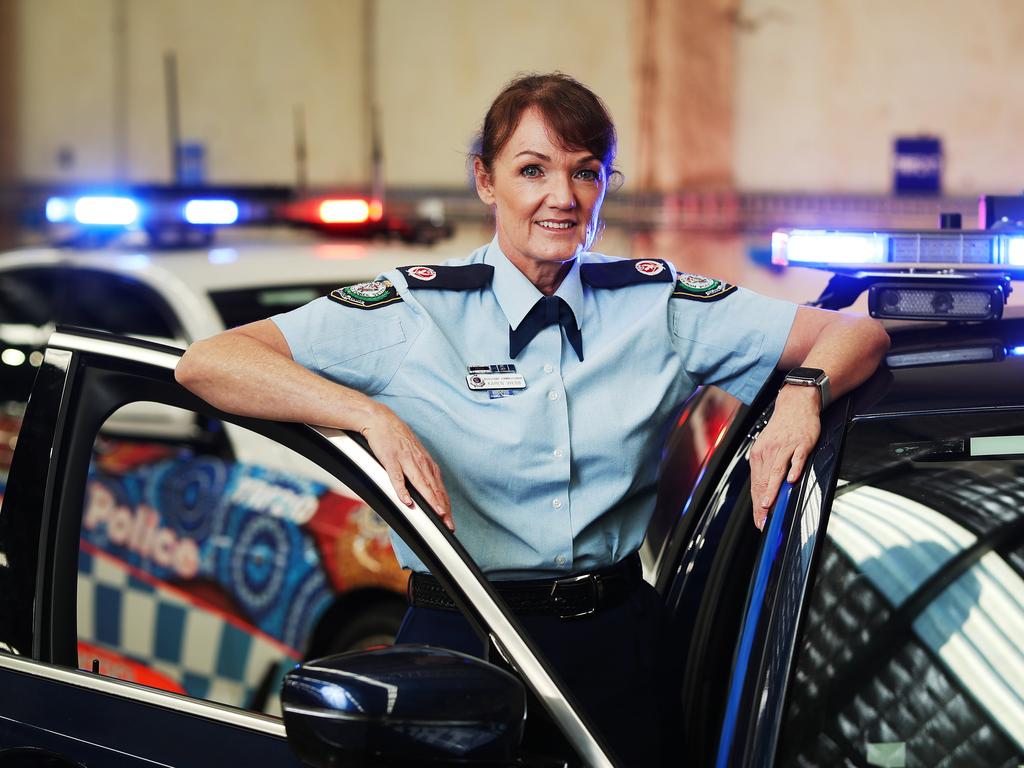 Assistant Commissioner Karen Webb has a wealth of operational experience. Picture: Rohan Kelly
Also interviewing for the second-in-charge positions are Assistant Commissioners Mark Walton, the counter- terrorism boss, Peter Cotter, who recently returned from acting NSW Crime Commission boss, LGTBI corporate spokesman Tony Crandell, and South West Metropolitan commander Peter Thurtell.
Current Deputy Commissioners Jeff Loy and Gary Worboys, the heads of field and regional operations respectively, are due to retire in the next few months.
STICK UP SQUAD
A seasoned frontline cop is shifting gears to head up the state's Robbery and Serious Crime Squad.
Superintendent Andrew Koutsoufis started the new gig on Monday, overseeing a squad that is increasingly dealing with underworld kidnappings, extortions and ransoms due to a welcome downward trend in old-fashioned stick-ups.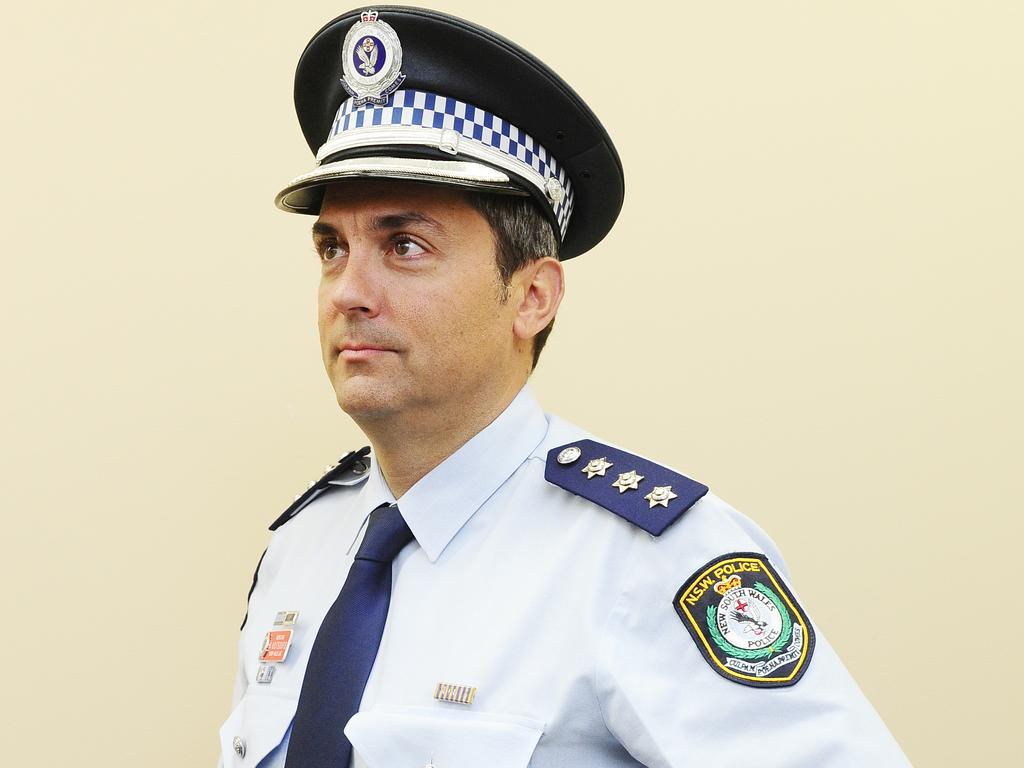 Inspector Andrew Koutsoufis will head up the state's Robbery and Serious Crime Squad.
Koutsoufis has spent the latter part of his career in and around the Illawarra, shifting between duty officer and acting commander roles.
Koutsoufis, who was recently at the Operations and Safety Skills Command, took the reins
from homicide veteran Detective Inspector Grant Taylor who had been acting in the chair.