IAN PRYDE
If you've met Detective Chief Inspector Ian Pryde, it's either because he's said g'day on his patrols or he's slapped handcuffs on you.
Either way, as the Crime Manager of the Burwood Police Area Command he's led the way in major investigations across the inner west and, perhaps more gruelingly, has subjected himself as the face of the command to the media.
Burwood PAC Detective Chief Inspector Ian Pryde.
No desk jockey, he's often out and about and often on the scene when the worst happens and has helped lead the command in putting the worst in the inner west behind bars.
11. SAM CRISAFULLI
Just like his cop colleague over at Burwood, Superintendent Sam Crisafulli is often found in the thick of it.
Supt Crisafulli arrived at Newtown as the Inner West Commander in 2020 on a wave of change, leading the way on gay, lesbian and trans inclusion on the force and advocating for the same issues within the community he now oversees.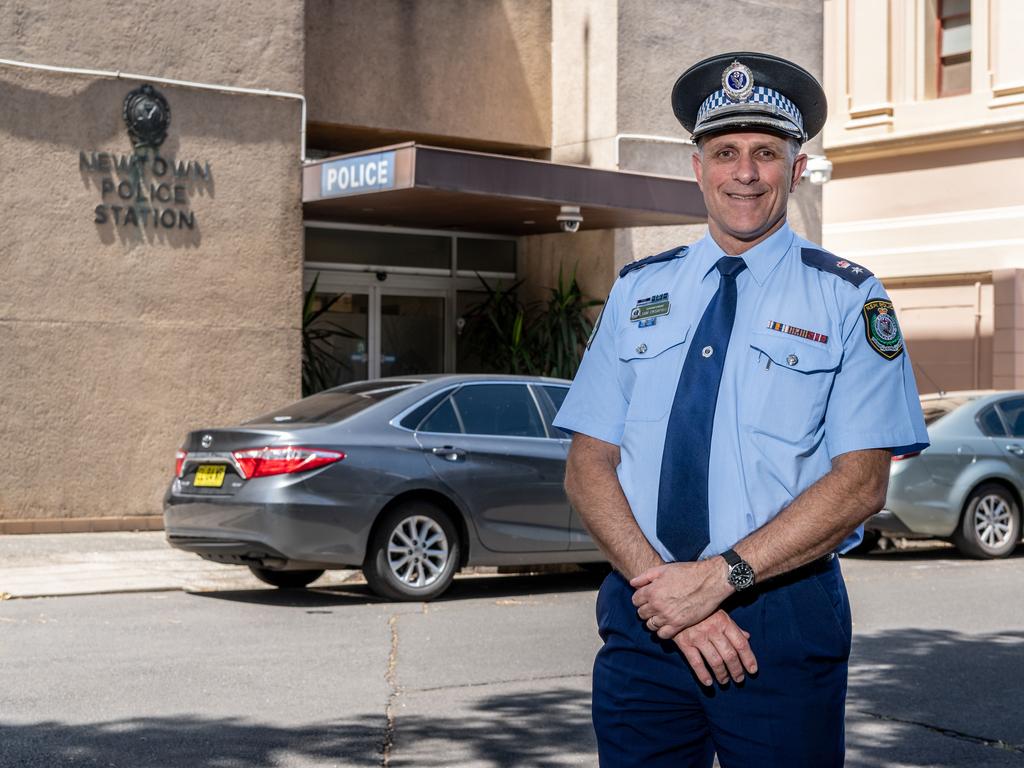 Inner West Police Area Commander Superintendent Sam Crisafulli Picture: AAP/Monique Harmer
The inner west command under Supt Crisafulli is one of the leading forces in Sydney when it comes to tackling domestic violence, with a dedicated team especially focused on violent offenders.